Our Services

Find Loan Products We Offer

Whether you're buying your first home or your dream home, we have a mortgage solution for you. Get your custom rate quote today.
Get Pre qualified Now

We're committed to helping you refinance with the lowest rates and fees in the industry today. Check out our Low Rates, Calculate your Payment, or Start the Process Today!
Learn More

Our Secure Application takes about 12 minutes to complete, and is required for a "Pre-Approval." You will be contacted once your application is submitted. Submit your Application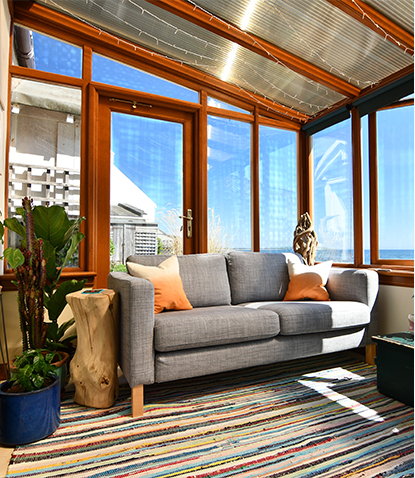 NJ, NY, & PA Home Mortgage Loans

Lion Mortgage is your premier resource for home mortgage loans in New Jersey, New York, and Pennsylvania. We offer unparralelled service in the mortgage industry and pride ourselves in our clients success. We understand that purchasing or refinancing a home loan can be a confusing and time consuming process and strive to make your experience the best it possibly can be when financing or refinancing your home or property.

Lion Mortgage offers a multitude of loan programs and helps clients achieve their financing goals whether they are first time home buyers, looking to purchase a vacation or investment property or wanting to refinance their current mortgage for a lower interest rate or to get cash out for improvements. No matter what your mortgage needs are, Lion Mortgage makes it easy to get started. With information on all of our available loan programs, you can research different loan types and get basic mortgage information.

Getting pre-qualified is easy, simply click the APPLY NOW button or fill out the Quick Quote form to the right and one of our mortgage professionals will get back to you as soon as possible.

Lion Mortgage would be honored to be your mortgage company. Please contact us today for your best mortgage interest rate quote and home or commercial loan option.
We are licensed by the NJ and PA Department of Banking and Insurance.



TODAY'S RATES
Rates are subject to change without notice based on market conditions. Rate/APR and terms may vary based on the creditworthiness of the individual.
WHAT PEOPLE SAY

Some of our Awesome Testimonials
We wanted to take this opportunity to express our gratitude, and let you know how appreciative we are for your excellent professionalism involving the entire process of obtaining a mortgage for the house. You made things go smoothly and eased our fears when we had doubts. "Thank you" for your flexibility, diligence, and patience in working through the buying, loan and settlement process with us, and helping to allow us to close "on time". We are looking forward to staying at our new place this coming week. You and your staff were wonderful. We will highly recommend you and your company without hesitation and pass on your name and phone number to anyone who is in need of a mortgage... Once again, it has been a pleasure to work with such knowledgeable and dedicated professional as you.
Moutushi and Subhabrata Mitra
West Orange, NJ (USA "We went to a lot of lenders and each one denied the file without even going thru it completely. Bish at Lion Mortgage was ready to sit down with us and discuss the whole scenario patiently. He promised us he will help. And he did ! And our dream of owning a house became true. Hats off to Lion Mortgage."
New York, NY (USA) September 25, 2012 "Sales team is avaible for 24 *7, promptly reply the calls, patiently answers all our questions. I and my husband work late hours, Bish took extra effort to meet us at our convienence in the weekend. Great customer service."
Staten Island, NY (USA) September 25, 2012 "Polite, friendly and Knowledge: that describes Lion Mortgage."
September 25, 2012 "Excellent service, process was made easy with best interest rate. I would definitely recommend to others. Other good thing about them is that they work around your schedule"
Shavinder Multani, New Jersey
Thank you guys so much for all of your help. I apologize for bothering you all the time this whole process is so new to me and was very stressful. Thank you for all your guidance and patience and having my best interest at heart. I will always be grateful for everything you've done for me. Thank you for working so hard to get me the best possible mortgage, I am so grateful! Yours, Tanya
Very good. Never faced any problems.
Experience was fantastic and I will recommend all friends and families to Lion Mortgage.
Speak our language. They are one stop shop of all our mortgage needs.
Refinanced twice with Lion Mortgage. Best service and best rate.
Experience has been fantastic and availability of staff to respond to all my queries has been pretty good.
Handled everything in a Timely manner. Very knowledgeable.
My experience was excellent and they did a terrific job.
Excellent. I would recommend Lion Mortgage to everybody.
No issue and very good experience.
Service was fantastic, exceptional and exceeded expectation.
Very Happy with the time and effort.
Whatever was committed was received on timely manner.
Everything was done on time. One shot deal. Prompt and to the point services.
Everything went fine. Received rate that was promised.
At the end of the day when you finish a key transaction, question you ask is whether the experience was good. Lion Mortgage meets that benchmark. Credible, Personable and meets Commitment. Will refer.
Debanjalee and Aninda Bose
Excellent service. Received the rate that was promised
In this economy, where getting mortgage is very tough due to strict laws. Lion Mortgage has done an excellent job and made the process very smooth. They do all the coordination with Appraisal management company and title company for a smooth closing.
In today's difficult times you need a real LION behind you, that's why we picked LION mortgage to get our mortgage done efficiently and professionally. This is our theird time using them in 12 years.
Kerman Minbatiwalla, New York